Who Was B.K.S. Iyengar-Early life, education, Career, family and More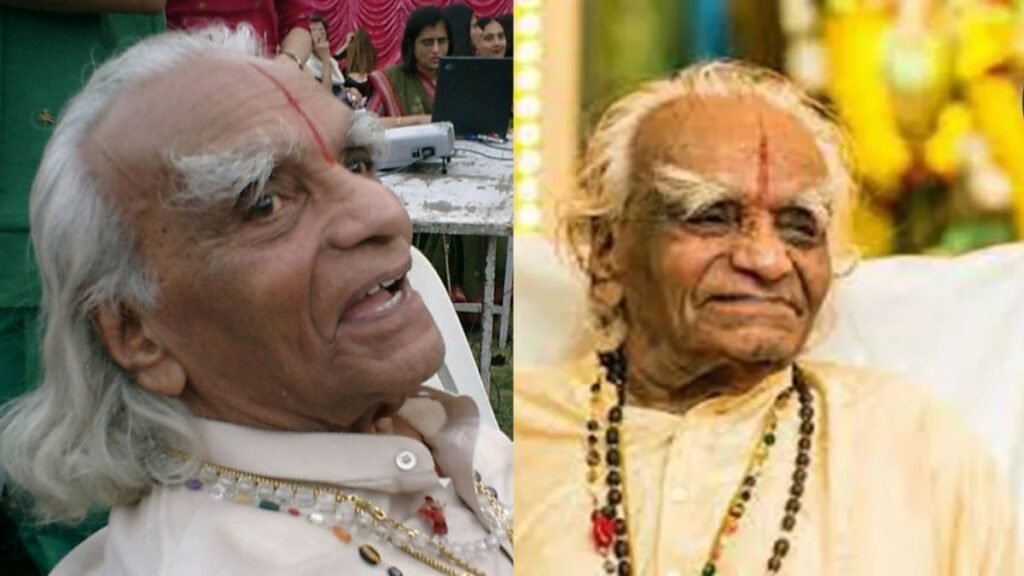 B.K.S. Iyengar
Bellur Krishnamachar Sundararaja Iyengar, born on December 14, 1918, and passing away on August 20, 2014, was a prominent figure in the realm of yoga, hailed as a revered teacher and accomplished author from India. He is acclaimed as the founder of "Iyengar Yoga," a style of yoga that emphasizes its practice as a form of exercise. Renowned globally, he held a distinguished status among yoga gurus.
Iyengar's profound influence extended through his authored works, which spanned various aspects of yoga practice and philosophy. Among his notable contributions are books like "Light on Yoga," "Light on Pranayama," "Light on the Yoga Sutras of Patanjali," and "Light on Life." Notably, he was a disciple of Tirumalai Krishnamacharya, often hailed as the "father of modern yoga."
Credited with the propagation of yoga's reach, Iyengar's impact rippled outward from India to encompass the entire world. His efforts played a pivotal role in popularizing yoga as a holistic practice that extends beyond borders.
In recognition of his exceptional contributions, the Indian government bestowed upon Iyengar a series of prestigious awards. He was honored with the Padma Shri in 1991, followed by the Padma Bhushan in 2002, and ultimately the Padma Vibhushan in 2014. His impact resonated beyond national boundaries; in 2004, Time magazine acknowledged his significance by including him in their list of the 100 most influential people worldwide.
| Personal Information | Details |
| --- | --- |
| Name | B.K.S. Iyengar |
| Full Name | Bellur Krishnamachar Sundararaja Iyengar |
| Birth | 14 December 1918 |
| Birth Place | Bellur, Kolar district, Karnataka, India |
| Father | Sri Krishnamachar |
| Mother | Sheshamma |
| Wife | Ramamani |
| Children | Five daughters and a son (Geeta, Prashant, Vanita, Sunita, Suchita, Savita) |
| Profession | Yoga Teacher and Author |
| Citizenship | Indian |
| Religion | Hinduism |
| Death | 20 August 2014 |
| Place of Death | Pune, India |
| Age | 95 |
Early Life and Education
Bellur Krishnamachar Sundararaja Iyengar, fondly known as B.K.S. Iyengar, came into the world amidst humble circumstances. He was born into a Sri Vaishnava Iyengar family in the town of Bellur, situated in the Kolar district of Karnataka, India. As the 11th child among 13 siblings, he grew up amidst the values of his Sri Krishnamachar and Sheshamma, who was a school teacher.
At the tender age of five, the Iyengar family relocated to Bangalore, setting the stage for young B.K.S.'s transformative journey. Tragedy struck when he was only nine years old, as he lost his father to appendicitis, leaving a significant impact on his formative years.
A Challenging Start
The backdrop of Iyengar's birth in Bellur was marred by the grip of the influenza pandemic, which cast its shadow over his early days. A severe bout of this disease took a toll on his health, rendering him frail and delicate for a considerable period. Throughout his childhood, he confronted a series of health battles, including bouts of malaria, tuberculosis, typhoid fever, and malnutrition.
As he reminisced about those days, he recounted, "My arms were thin, my legs were spindly, and my stomach protruded in an ungainly manner." His struggle was evident as he had to summon great effort just to lift his head.
Amidst these adversities, B.K.S. Iyengar's indomitable spirit began to take shape, laying the foundation for his remarkable journey into the world of yoga.
Education in Yoga
In 1934, the course of B.K.S. Iyengar's life took a transformative turn when his brother-in-law, the yogi Sri Tirumalai Krishnamacharya, extended an invitation to him. The invitation was an opportunity for Iyengar to journey to Mysore and engage in yoga practice, aiming to improve his health through the practice of yoga asanas. This pivotal decision laid the foundation for his deep immersion into the world of yoga.
Krishnamacharya orchestrated a significant event by having Iyengar and his fellow students showcase yoga asana demonstrations at the Maharaja's court in Mysore. This experience left a lasting positive impact on Iyengar's journey. This marked the beginning of a journey that Iyengar reflects on as a turning point in his life. He revealed that although he received instruction from Krishnamacharya for a mere ten to fifteen days over a two-year span, those few days shaped his trajectory profoundly.
While K. Pattabhi Jois asserts that he was Iyengar's guru rather than Krishnamacharya, it was Krishnamacharya who sent Iyengar to Pune in 1937 at the age of eighteen to propagate the teachings of yoga. This venture marked the beginning of Iyengar's mission to spread the wisdom and practices of yoga to a wider audience.
Reflecting on his relationship with Krishnamacharya, Iyengar's journey wasn't without its challenges. Initially, Krishnamacharya expressed doubts about Iyengar's potential in yoga due to his frail health. However, as Iyengar's dedication and resilience emerged, so did serious training. The departure of Krishnamacharya's favored student, Keshavamurthy, marked a shift, ushering in rigorous training for Iyengar.
Krishnamacharya introduced demanding postures, sometimes even instructing him not to eat until he mastered a specific posture. These demanding experiences would later influence Iyengar's teaching style as he guided his own students.
Even at the age of 90, Iyengar continued to actively practice asanas for three hours and pranayamas for an hour daily. He candidly shared that he often found himself spontaneously engaging in pranayama practices at various times throughout his day.
International Recognition
B.K.S. Iyengar's journey towards international recognition was marked by a fortuitous friendship with the renowned violinist Yehudi Menuhin in 1952. This connection served as a catalyst that catapulted Iyengar from being a relatively unknown Indian yoga teacher to a revered global guru in the field of yoga. Menuhin's interest in yoga, coupled with Iyengar's earlier teachings to philosopher Jiddu Krishnamurti, paved the way for a pivotal meeting in Bombay.
Despite Menuhin's initial fatigue and the restriction of time to just five minutes, Iyengar's yoga wisdom shone through. He instructed Menuhin to relax in Savasana (corpse pose), leading him into a deep slumber. This unexpected restorative experience extended to over two hours, leaving Menuhin revitalized. Recognizing the transformational impact of yoga on his playing, Menuhin invited Iyengar to Switzerland in 1954.
An emblematic moment sealed their bond when Menuhin gifted Iyengar a watch inscribed with the words, "To my best violin teacher, BKS Iyengar." This pivotal moment heralded Iyengar's journey into the Western world, where he shared his wisdom and practices regularly.
Iyengar's influence transcended borders and touched lives across the globe. He taught yoga to luminaries such as philosopher Krishnamurti and politician Jayaprakash Narayan. His teachings reached diverse individuals, from royalty like Queen Elisabeth of Belgium, who learned Sirsasana (headstand) at the age of 80, to renowned figures like novelist Aldous Huxley, actress Annette Bening, filmmaker Mira Nair, designer Donna Karan, cricketer Sachin Tendulkar, and Bollywood actress Kareena Kapoor.
His first visit to the United States in 1956 marked the beginning of his transcontinental journey. His teachings in Ann Arbor, Michigan, were received with great enthusiasm, and he continued to engage with Western audiences through lectures and demonstrations.
Iyengar's impact extended beyond teaching to the realm of literature. In 1966, he authored his seminal book, "Light on Yoga," which became a global best-seller. His profound insights and teachings were further encapsulated in thirteen other books that explored pranayama and various aspects of yoga philosophy.
Moreover, Iyengar's legacy extended to shaping the landscape of yoga education. The Inner London Education Authority (ILEA) acknowledged his teachings and launched Iyengar-influenced "Hatha Yoga" classes that focused on asanas and pranayamas suitable for individuals over 40. His guidance adhered to the prescription of yoga philosophy, allowing students to embrace their own religious traditions.
In 1975, he established the Ramamani Iyengar Memorial Yoga Institute in Pune in honor of his late wife. Although officially retiring from teaching in 1984, he continued to contribute through special classes, lectures, and writing. His children, Geeta and Prashant, continued the family legacy by gaining international acclaim as teachers in their own right.
Iyengar's approach to teaching resonated with many due to his emphasis on physical stamina and flexibility. While his teaching style was known to be rigorous, his intention was to uphold high standards. His teachings were also instrumental in aiding disabled individuals, as he delved into prop-assisted practices.
Philanthropy and Activism
Iyengar's influence extended to philanthropic and environmental endeavors. He advocated for the conservation of animals and birds, demonstrating his commitment by donating a substantial amount to Chamarajendra Zoological Gardens in Mysore, India. In memory of his late wife, he adopted a tiger and a cub.
He was also instrumental in raising awareness about multiple sclerosis through the Pune unit of the Multiple Sclerosis Society of India. Furthermore, he played a pivotal role in transforming his ancestral village, Bellur, through the establishment of the Bellur Trust fund. The fund supported various charitable activities, including the construction of a hospital, a temple dedicated to Patanjali, a free school, a secondary school, and a college for the betterment of the village and its surroundings.
Personal Life and Legacy
In 1943, B.K.S. Iyengar entered into a marriage arranged by their parents with 16-year-old Ramamani. Their union was marked by harmony, with Iyengar describing it as a connection where their souls were inseparable. Together, they navigated life's journey and became parents to five daughters and a son. Tragedy struck in 1973 when Ramamani passed away at the age of 46. In honor of her memory, Iyengar named his yoga institute in Pune the "Ramamani Iyengar Memorial Yoga Institute."
The legacy of yoga extended to his children as well. His eldest daughter, Geeta (1944–2018), and son, Prashant, emerged as distinguished teachers in their own right. Their contributions were marked by notable publications: Geeta authored "Yoga: A Gem for Women" (2002), while Prashant penned books such as "A Class after a Class: Yoga, an Integrated Science" (1998) and "Yoga and the New Millennium" (2008). Following Geeta's passing, Prashant assumed the role of director at the Ramamani Iyengar Memorial Yoga Institute (RIMYI) in Pune.
Continuing the family legacy, Iyengar's granddaughter, Abhijata Sridhar Iyengar, received extensive training under his guidance and is now a teacher at the Pune Institute as well as internationally.
On 20 August 2014, B.K.S. Iyengar's earthly journey came to an end in Pune at the age of 95. His passing marked the conclusion of a life dedicated to the dissemination of yoga's transformative power.
| Awards and Recognition | Year |
| --- | --- |
| Padma Shri Award | 1991 |
| Padma Bhushan Award | 2002 |
| Padma Vibhushan Award | 2014 |
Legacy and Recognition
Iyengar's influence reverberated far beyond his lifetime. On 3 October 2005, the San Francisco Board of Supervisors designated it as "B.K.S. Iyengar Day," underscoring the profound impact of his contributions. Renowned anthropologist Joseph S. Alter of the University of Pittsburgh asserted that Iyengar's influence on the global proliferation of yoga remains unparalleled.
In recognition of his indelible influence, a commemorative stamp was issued in his honor by the Beijing branch of China Post in June 2011. This gesture coincided with the presence of over thirty thousand Iyengar yoga practitioners in 57 cities across China.
The term "Iyengar" has transcended individual identity to become synonymous with a style of yoga. Oxford Dictionaries defines "Iyengar" as a form of Hatha yoga emphasizing precise alignment using props such as straps and blocks.
B.K.S. Iyengar's legacy is honored through various mediums. A Google Doodle was dedicated to him on 14 December 2015, his 97th birthday, spanning across India, North America, Europe, Russia, and Indonesia. Documentary films, including "Yogacharya B.K.S. Iyengar: Uniting Through Yoga" by Vishaal Desai in 2018 and "Leap of Faith" by Aditi Makim and Valentina Trivedi in 2008, offer a glimpse into his remarkable journey.
FAQs
Q-1. Who is B.K.S. Iyengar?
Ans- B.K.S. Iyengar, whose full name is Bellur Krishnamachar Sundararaja Iyengar, was an Indian yoga teacher and author. He is known for founding "Iyengar Yoga" and is considered a prominent yoga guru.
Q- 2. What is Iyengar Yoga?
Ans- Iyengar Yoga is a style of yoga that focuses on precise alignment and uses props like straps and blocks to achieve correct postures. It was founded by B.K.S. Iyengar and emphasizes physical and mental well-being.
Q- 3. What were B.K.S. Iyengar's contributions to yoga?
Ans- B.K.S. Iyengar's contributions include popularizing yoga globally, founding Iyengar Yoga, and authoring books like "Light on Yoga" and "Light on the Yoga Sutras of Patanjali." He played a key role in introducing yoga to the West.
Q- 4. What awards did B.K.S. Iyengar receive?
Ans– B.K.S. Iyengar received several prestigious awards, including the Padma Shri in 1991, the Padma Bhushan in 2002, and the Padma Vibhushan in 2014, all from the Indian government.
Q- 5. How did B.K.S. Iyengar impact the yoga community?
Ans– B.K.S. Iyengar's teachings and methods have left a lasting impact on the yoga community. He trained numerous teachers, authored influential books, and emphasized alignment and accessibility in yoga practice. His legacy continues through the widespread practice of Iyengar Yoga.